Miami kicks off #RizosontheRoad 2017 Tour
Omygawd. It's been a little over a week since we kicked off of our Rizos on the Road tour presented by Kia Motors in Miami and I'm still trying to come to terms with the fact that this is really happening because its so surreal. I keep staring at the pictures in a daze like "What is life" and then I'll get a comment notification with a tear-jerking post from one of you that brings me back to reality and reminds that this not one of my constant daydreams and that I AM indeed living my dream. CRAZY!
Rocio and I got to meet and spend time with exactly 111 stunning and beautiful women at Rizos on the Road Miami and it was so amazing to see our little idea come to life in such a grand way. We've been working on this tour for so long - 6 months to be exact, that I guess at times it just doesn't feel real, but the outpour of love you all have given us online and offline has been incredible and I'm eternally grateful.
The We Work South of Fifth rooftop was the perfect backdrop for our Rizos on the Rizos road tour kick-off in Miami. You all looked absolutely stunning as you graced the rooftop with your warm and welcoming smiles. I swear during the year and a half I spent living in Miami for college I had never seen so much beauty in one room. Todas estaban bellas y lucian espectacular!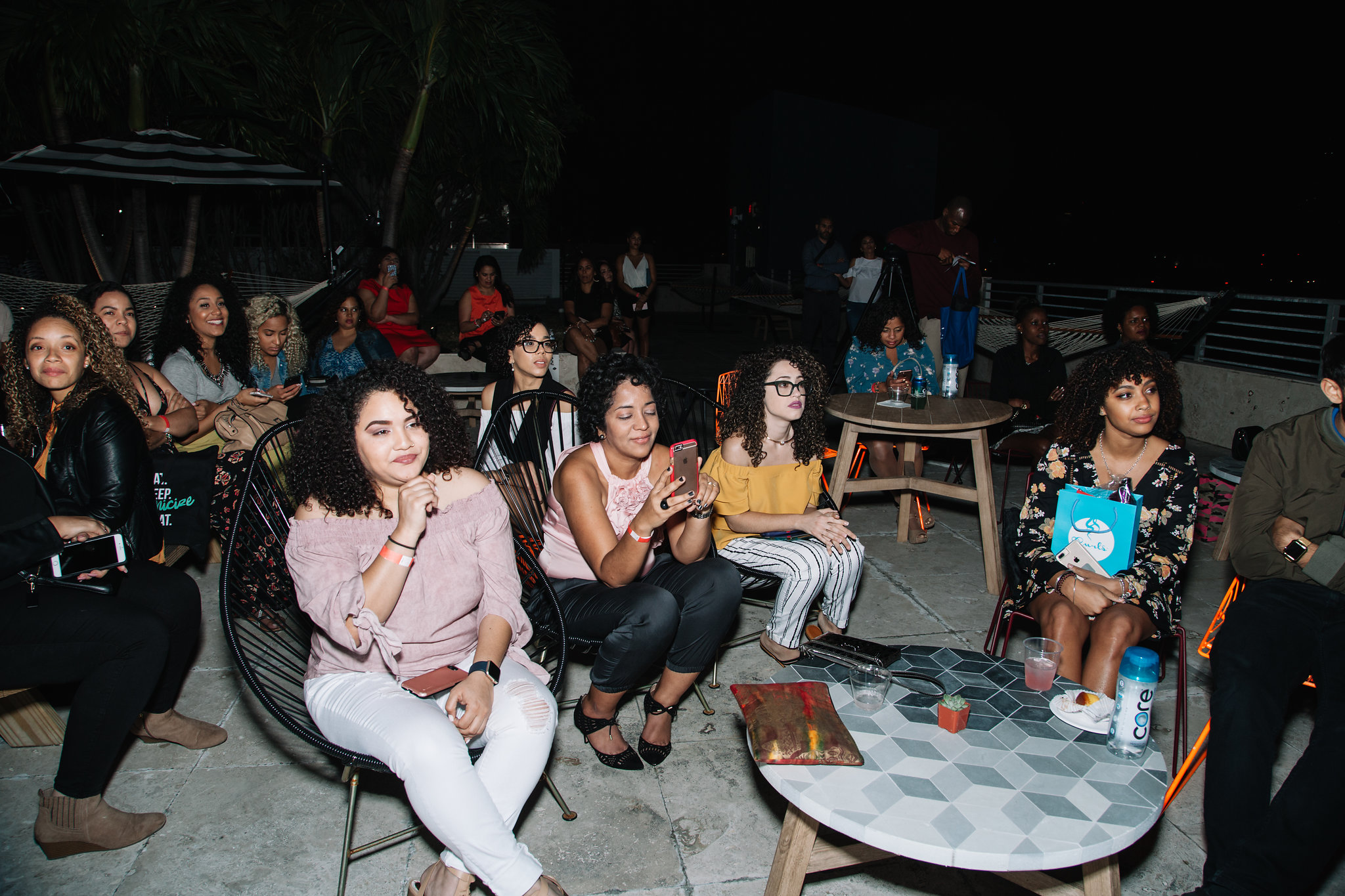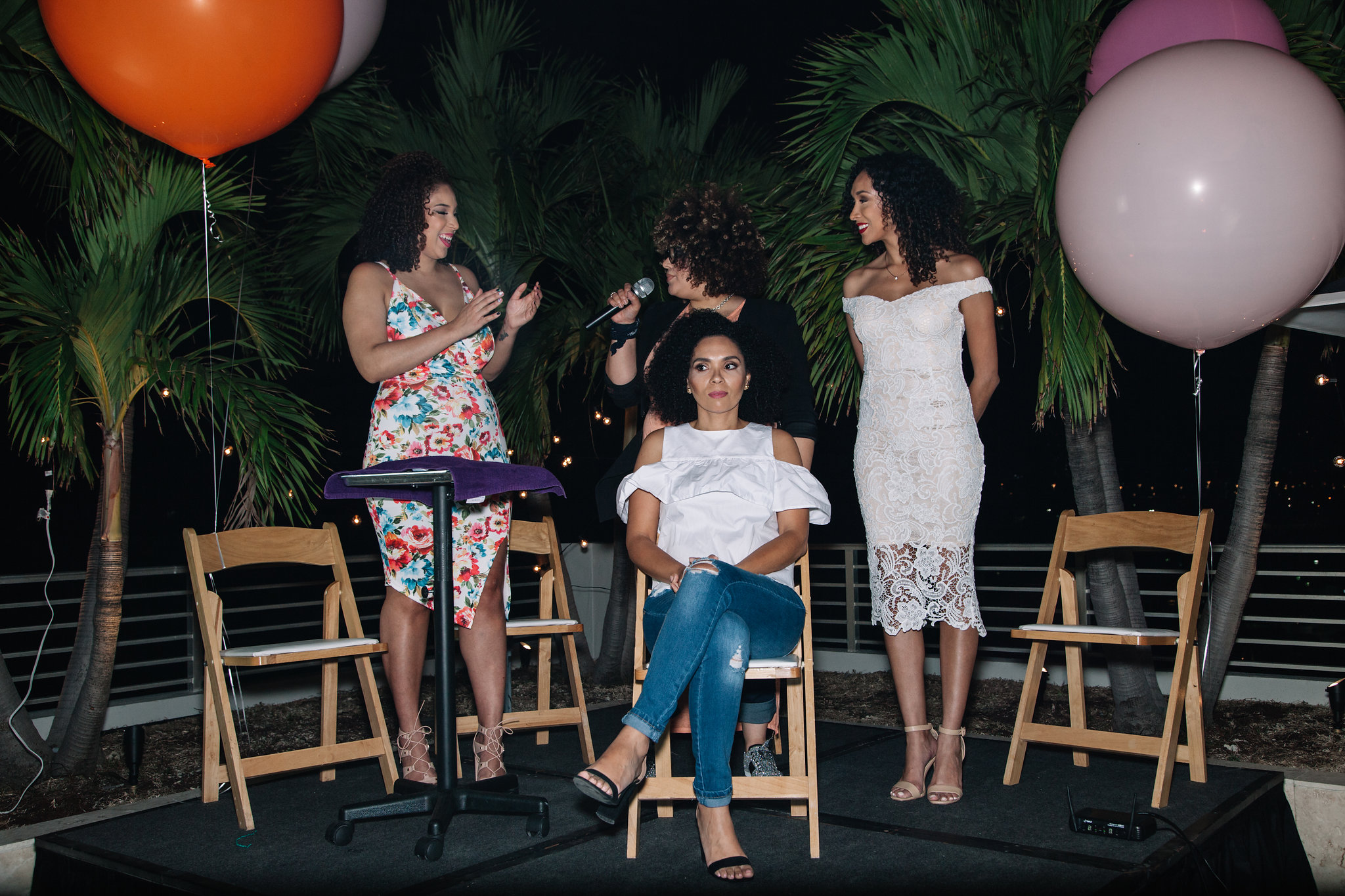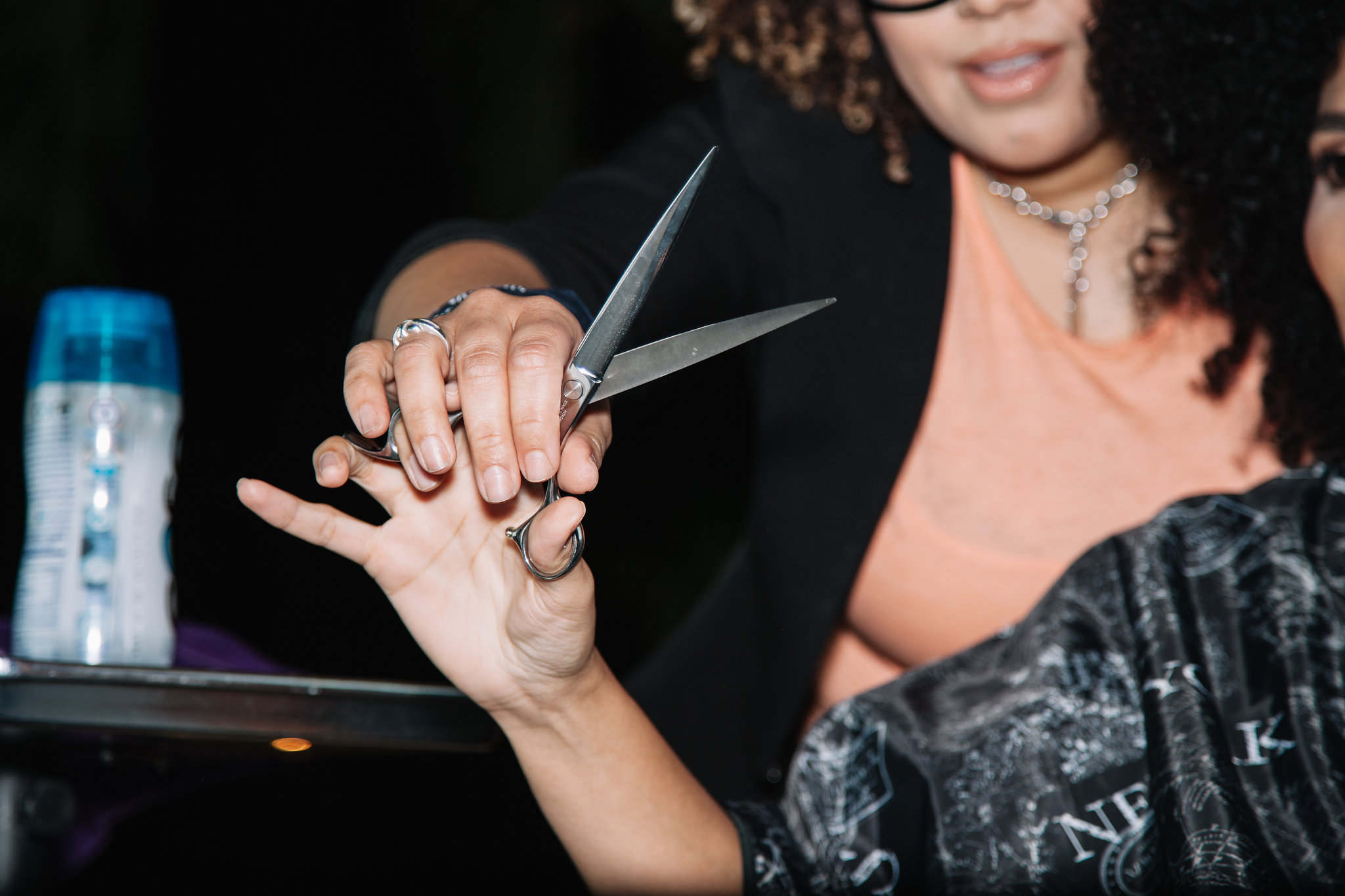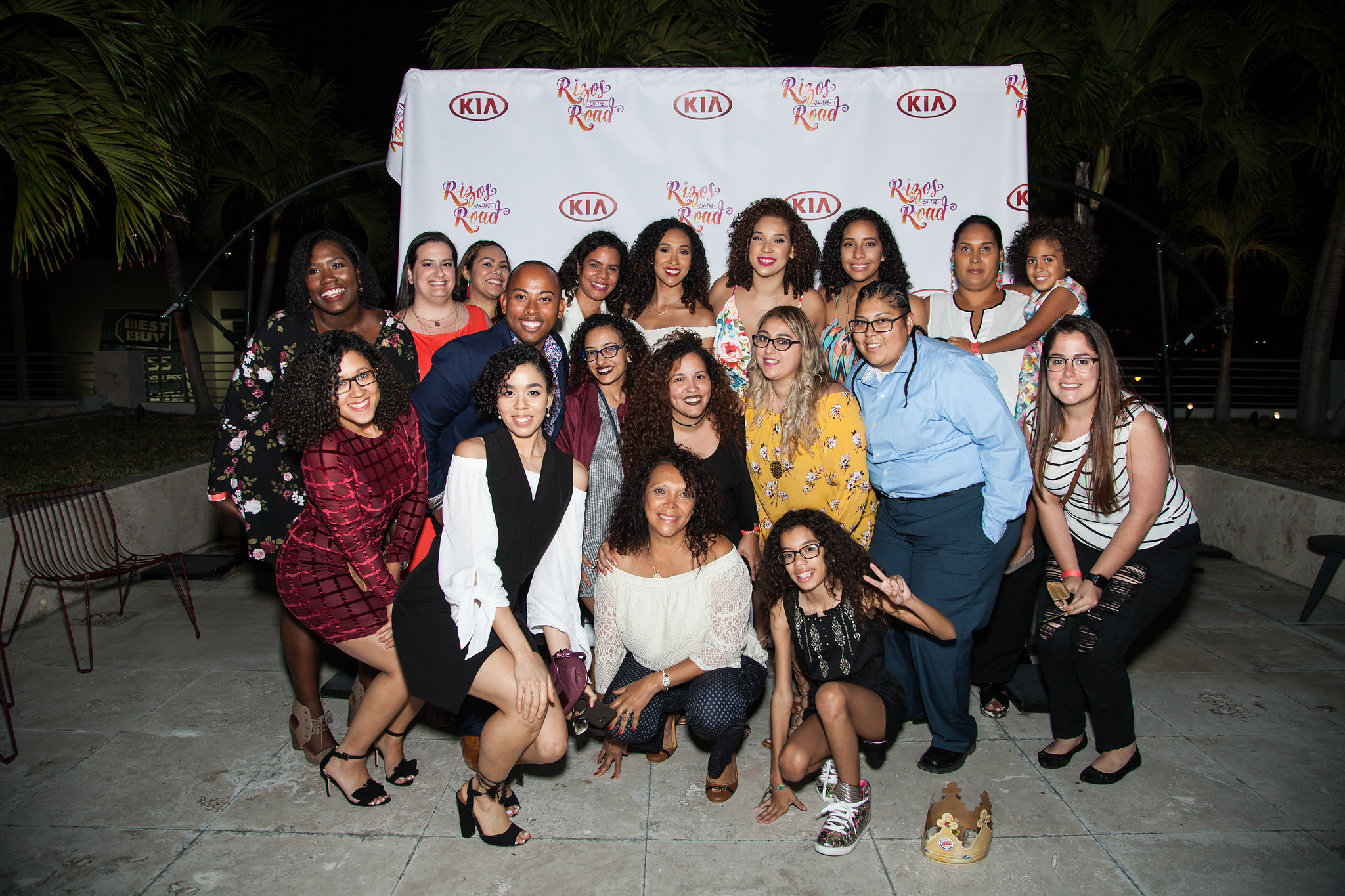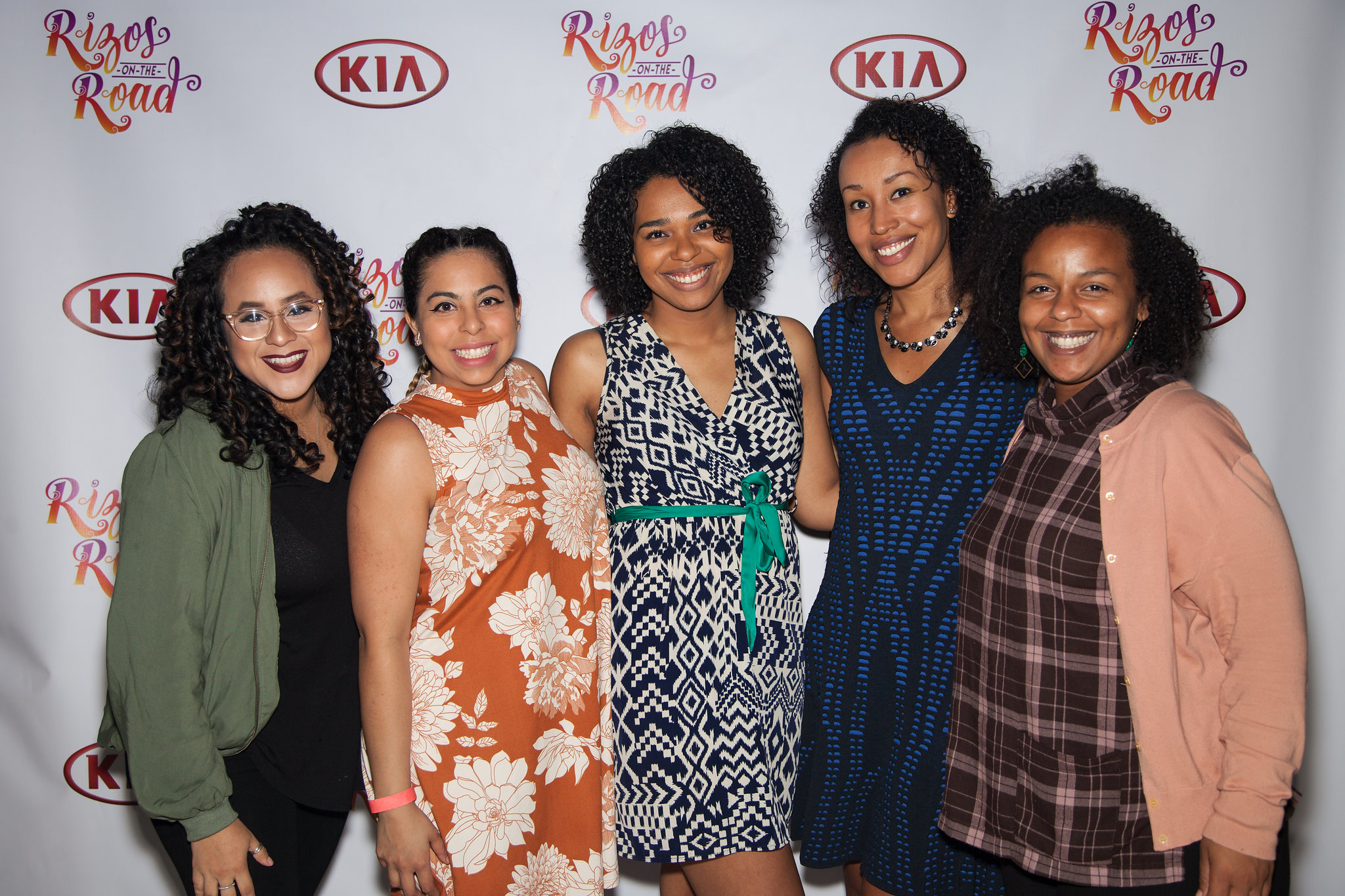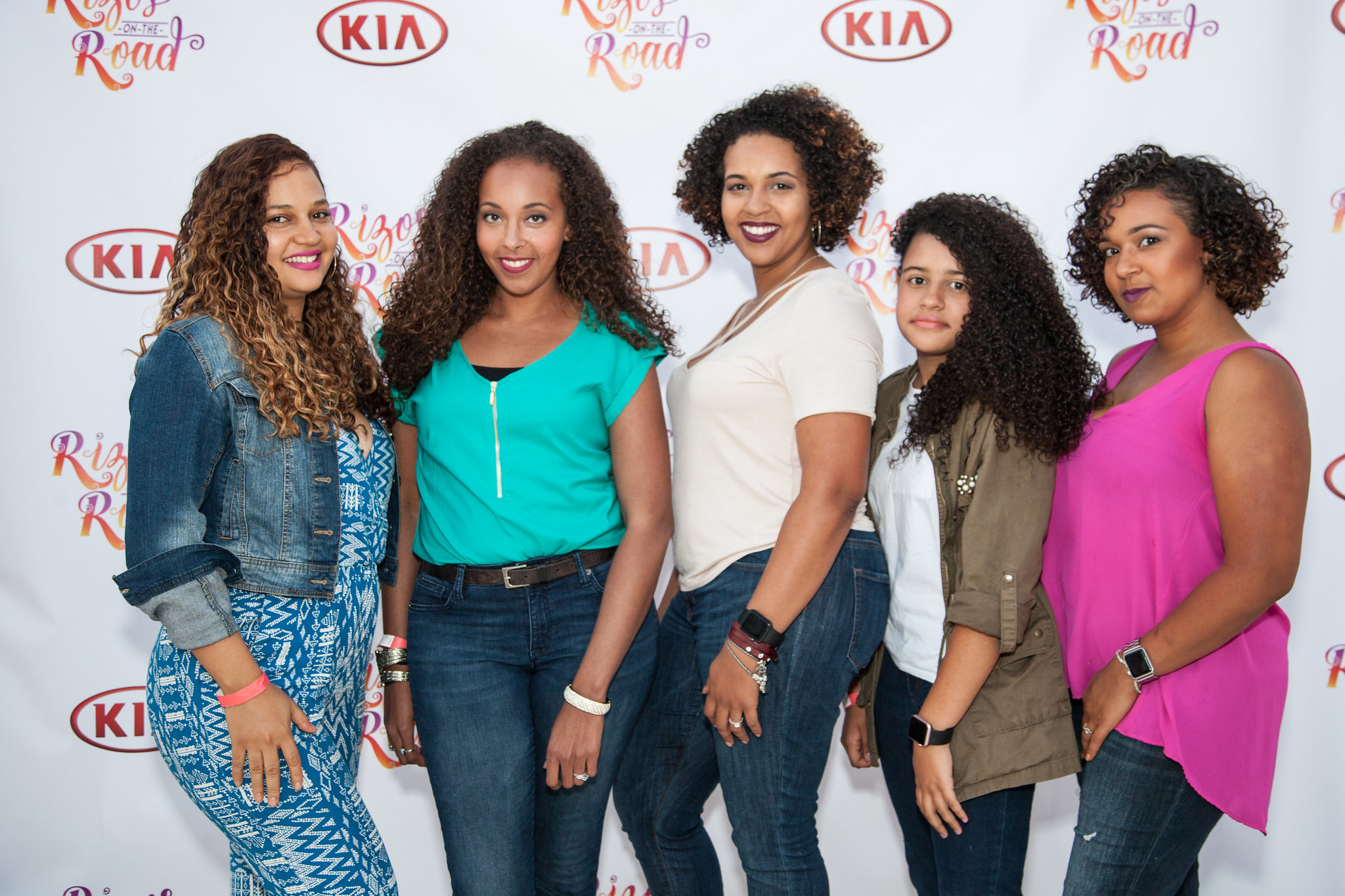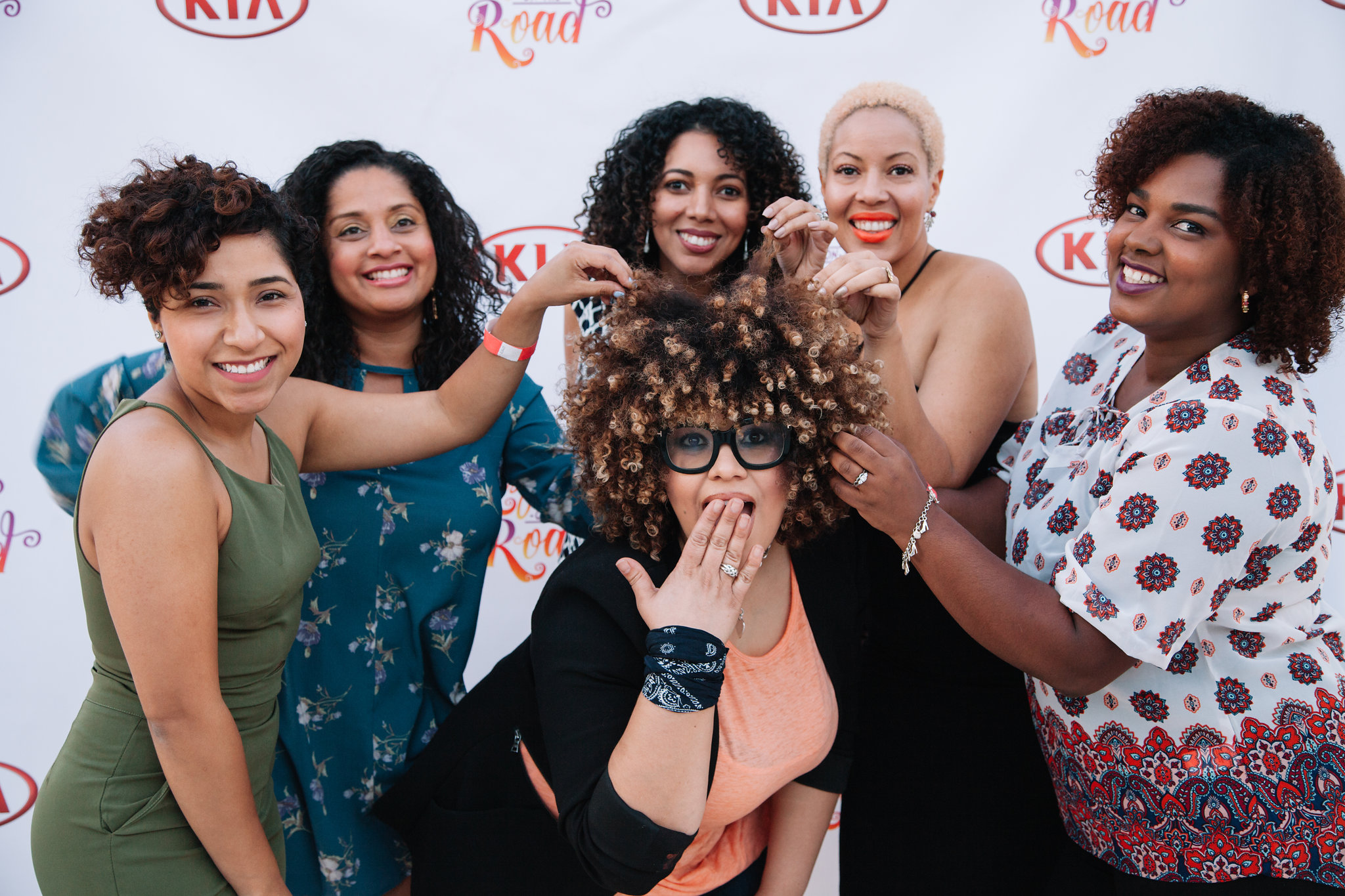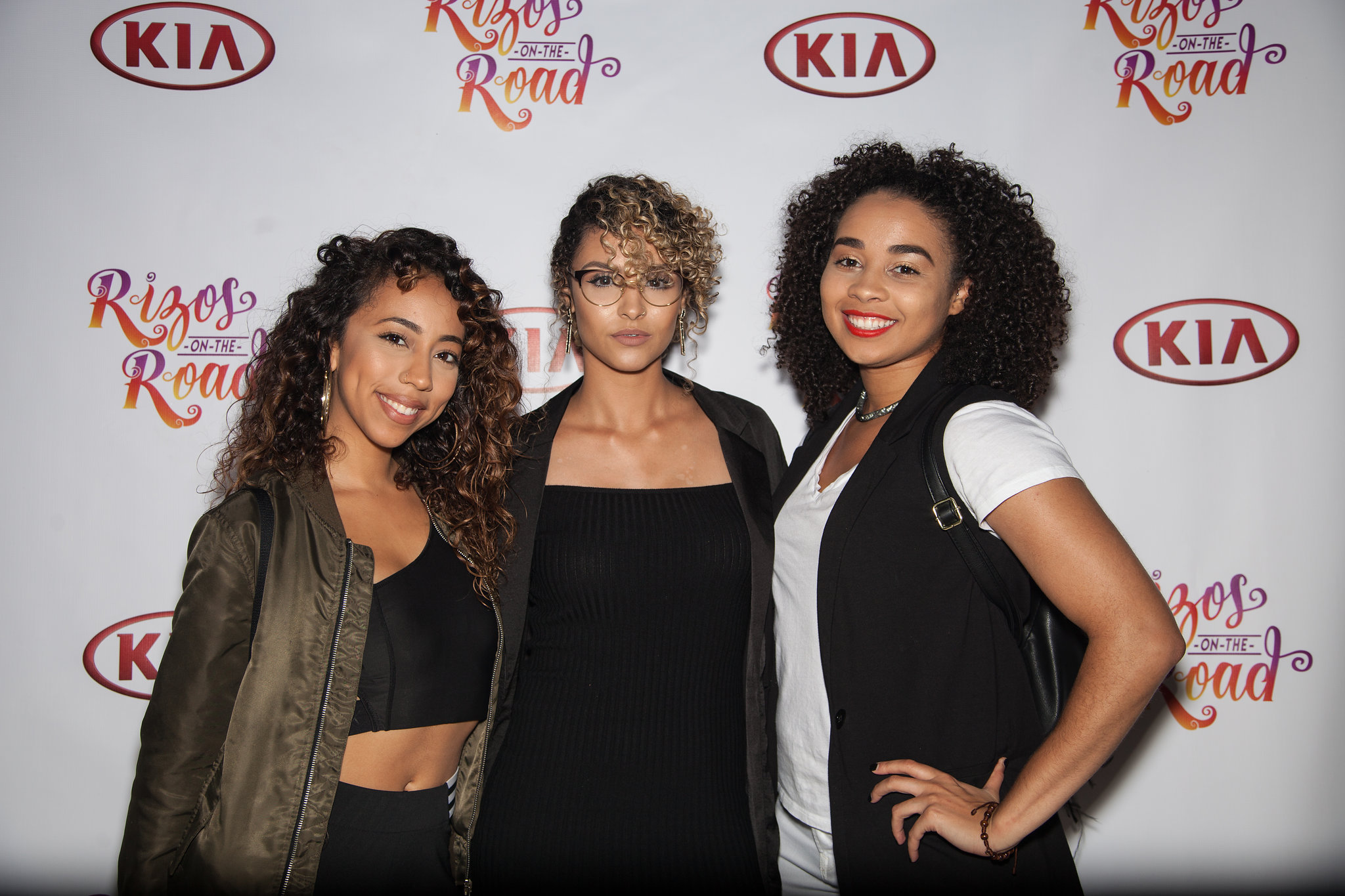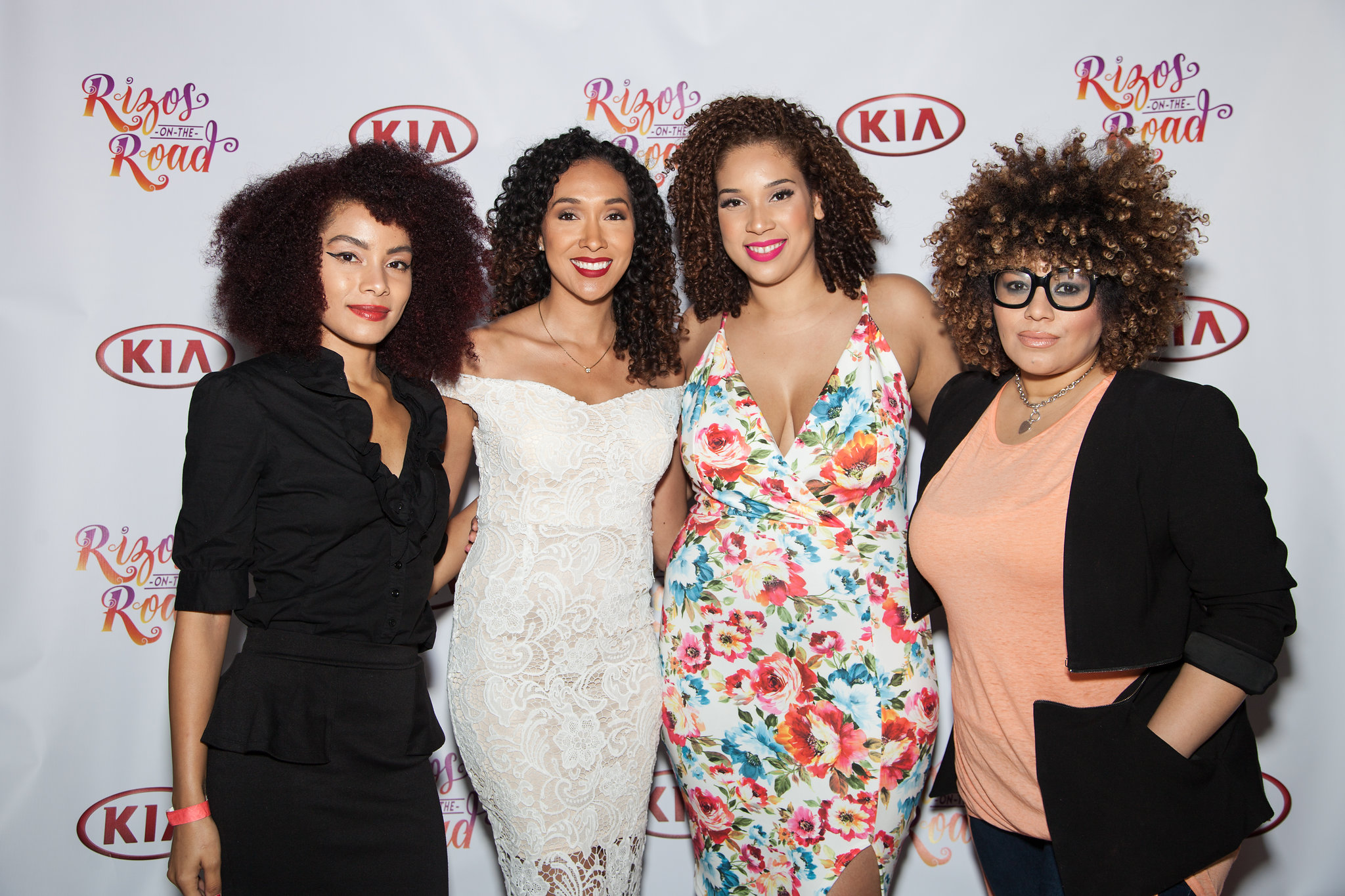 The night flew by in a blink of an eye as Isabella of @curlpop_n_hair gave an amazing haircut to our #RizosontheRoad giveaway winner, KurlyKrown. We finished off the wonderful evening with an insightful and empowering panel moderated by Devri of NaturallyCurly.com. Unfortunately, we had to leave the venue at 10pm so the panel was cut short, but we decided to create a Facebook group for all of our Rizos on the Road attendees so we can all continue to connect past the event and keep the conversation going.
My hope for the FB group is that you all continue to network and create new friendships with local curlfriends in your town. I'd love to hear about you all going out to brunch for instance or just spending time together and getting to know each other better. The group is open to all attendees no matter what city you attended the event in. If you haven't received the link to join the group via our newsletter please send us an email at info@rizosontheroad.events
The most exciting component of the event was the ROTR gift bags filled with lots of amazing products from our dope sponsors. Rocio and I loved seeing all of your pictures on social showing love to all of the brands included in the gift bags, as well as learning all about the curly cocktails you have been experimenting with for you best curls yet. If you have a favorite product be sure to let me know in the comments below!
Last, but certainly not least I want to give a huge thank you to Kia Motors for making this tour possible as well as all of the other amazing sponsors we had the privilege to work with in Miami. Rizos on the Road simply would not have been possible without each and every single one of these brands who continue to support and empower our community of bi-cultural chicas rizadas through our tour. THANK YOU for believing in us and believing in the power of this phenomenal community of natural women.
Next stop?! NEW ORLEANS on May 12th! To purchase your tickets click HERE. I can't wait to see all you beautiful girls in New Orleans. It will be my first time visiting and I'm really looking forward to exploring the city so I hope some of you bellas show me around!
In tomorrow's blog post I'll be sharing how we drove around Miami in style thanks the Kia Cadenza, my favorite car in the Kia lineup. Can't wait to share this fun travel post with you!